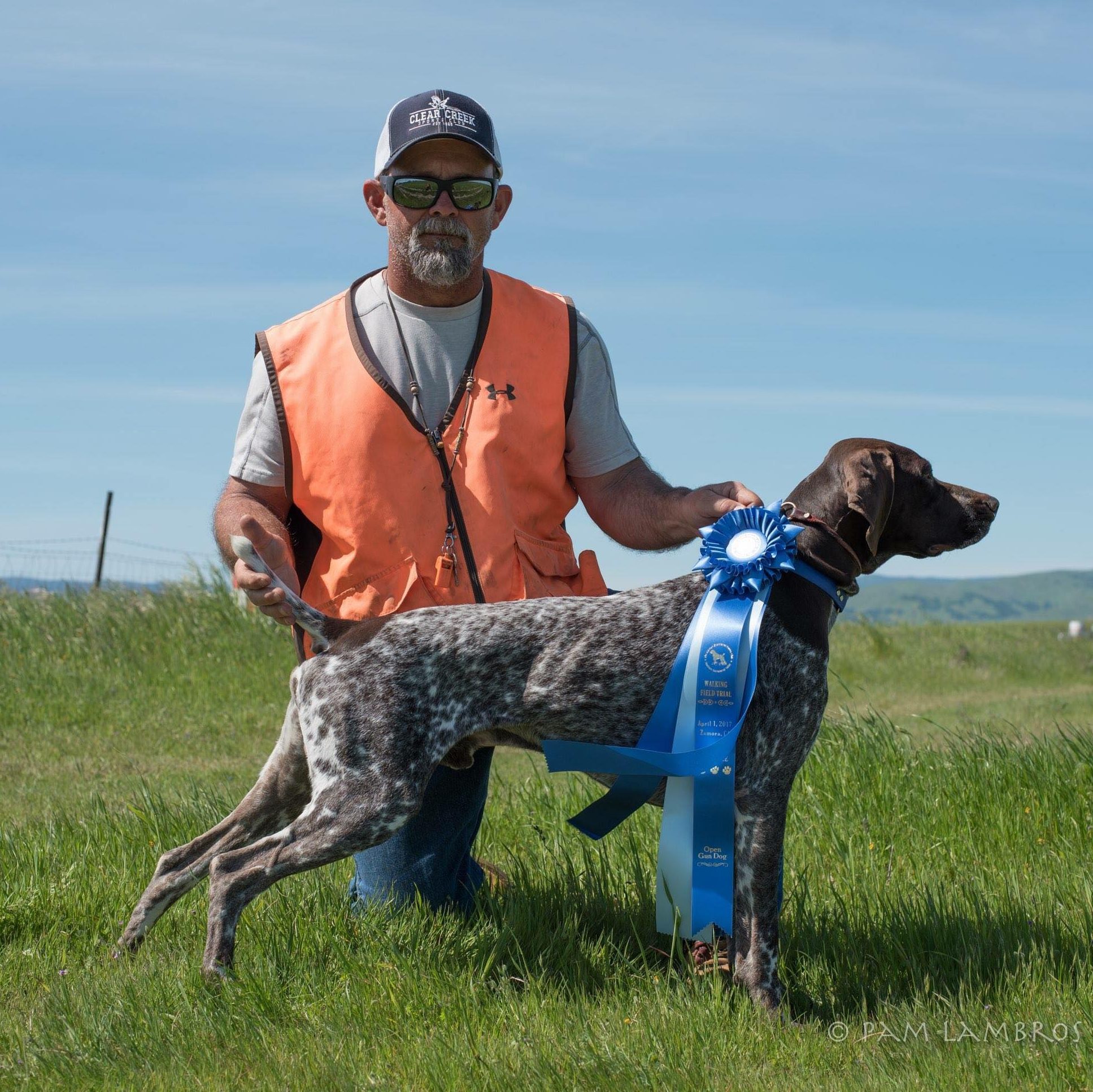 This program generally takes 3-4 months depending on the trainee. We strongly feel that it is important to customize the program to the individual dog, not mold the dog to our program. Each dog learns at its individual pace as well as responding to different training techniques. Although the vast majority of pointing dogs are upland bird hunters only, there are some breeds that are suited for waterfowl hunting duties. This is why we inquire weather or not duck hunting will be part of the game plan.
*Rate: $700 per month. Included in this (Premium food (Purina Pro Plan), boarding, birds (pigeon, chukar, quail, ducks, pheasants). Not included in this is veterinary expenses.
Dogs completing this program will be expected to hunt boldly, cover suitable ground for a pointing dog, be steady on point, flush and most cases be steady to shot and retrieve shot birds. Dogs will be introduced to honoring and in most cases will be able to honor other dog on point when sighted.
Dogs that will be hunted on waterfowl will steady in the blind, retrieve through decoys and retrieve shot birds to hand.